The Definitions of Dye Sublimation Printing
                                                     The Definitions of Dye Sublimation Printing

    Sublimation printing is a procedure for transferring full colour graphics or photographs onto a wide
selection of products.Sublimation printing is a process whereby full colour images, text and other
graphics can be transferred into a receptive item. The process relies on a specialised 'dye
sublimation ink, which when heated changes from being a solid dye to being a gas, without passing
through a liquid stage. Taking this a step further, if this gas encounters polymer fibres as it moves, it
will penetrate those fibres, permanently dyeing them.

    It came into being in the 1990s, after the development of the dye sublimation printer revolutionised
the way in which mass printing was done on fabrics. The technique is now widely used and the
equipment you need to perform it is readily available to suit most budgets.

    The products we supply are all polymer coated (or otherwise produced from polymer based
materials), and therefore sublimation ready. This range includes items such as ceramic mugs,
mousemats, acrylic photo blocks, trophies, awards and much more besides.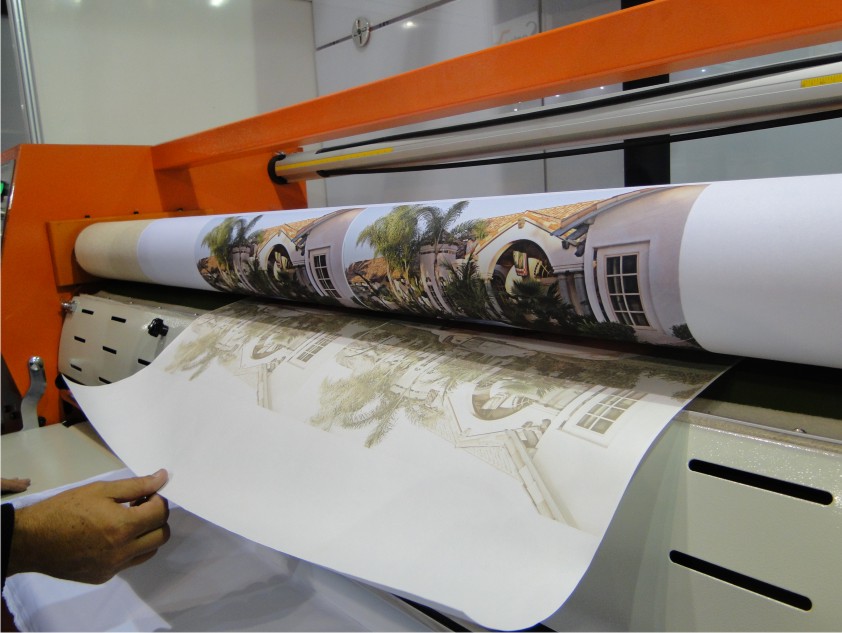 The procedure for producing an item is quite simple. Firstly, artwork is designed on a standard PC,
using a graphics package like Photoshop Elements or CorelDraw. Next, you print the image, in
reverse onto Inkjet Matt Paper from a printer loaded with dye sublimation ink. Finally, lay the resulting
print onto a receptive item and place in the appropriate heat press – the dyes simply transfer into the
coated product, leaving a vibrant, durable image behind.