The Guides of Sublimation Heat Transfer T-Shirt Printing
                                        The Guides of Sublimation Heat Transfer T-Shirt Printing

    T Shirt printing, like any other industry, uses a number of techniques and production methods.But
the sublimaiton printing is the most common used method.

    In heat transfer printing, there are certain rules which one must remember to avoid producing badly
printing t shirts.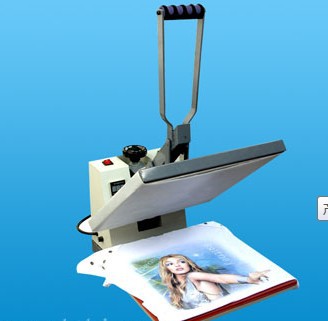 Heat transferring into colored garments creates a lot of problems for t shirt printing businesses and
that is why heat transfer t shirt printing is focused on white t shirts. This is because of problems
created when pressing certain colors into darker fabrics. Sometimes the outcome is not the desired
result. For example, heat transferring a printed yellow design onto a blue t shirt will usually produce a
green colored image.
 

    The following is the steps of how to make your own t-shirts:

1.Create your desired image.Verify that registration marks are visible on your page.

2.Feed your heat transfer sheet into your inkjet printer so that it will print on the blank side (not the grid
side)and print from the Silhouette software.

3.Load your printed sheet into the Silhouette. In the control panel, make sure you check the box
"Search Registration Mark."The Silhouette optic scanner will read the marks and cut around the edge
of the image." Use the blue cap and a cutting thickness of 1-5 and a speed of 3-5.

4.Peel the excess transfer material away leaving only your design on the film backing.

5.Place the sheet face down with the film backing on top and cover the film with fabric.

6.Iron on the image for 30-40 seconds(on cotton settings or heat press 345 F).

7.Allow the project to cool before peeling off the backing.

8.Work done!Beautiful T-Shirt appears.