How Dye Sublimation printing works
How Dye Sublimation printing works - GetWin Industrial Co.,LTD
Dye sublimation ink has provided the born to higher tech digital printing and takes the location of your high-priced artists. Now it is possible to very easily get the desired image around the preferred object by simply following the Dye sublimation printing course of action. With all the growth from the economy, the researches and technologies happen to be also increasing rapidity and digital printing is the outcome of those researches.
Dye sublimation would be the simplest approach of printing which involves cyan, Magenta, yellow and overprint colour ink into this sort of printing alternatively o working with cyan, magenta, yellow and black. In dye sublimation printing course of action a special sort of paper has been applied which is known as dye sublimation transfer paper. Dye sublimation transfer paper is really a specific kind of paper which has been absorbed the added ink from the image and give the vibrant printing impact. This type of ink has involved an excellent chemistry in which heat and pressure transform the dye into gas. The concept of heat won't only turn the dye into gas but in addition expands the pores of your fabric and fill that pores using the gas. Once the dye gets cool then pores will get close and allow the dye to turn out to be strong plus the image could be permanently embedded on the fabric but only polyester fabric will operate in this type o printing. The image will remain long at this fabric and don't permit acquiring it fade very easily.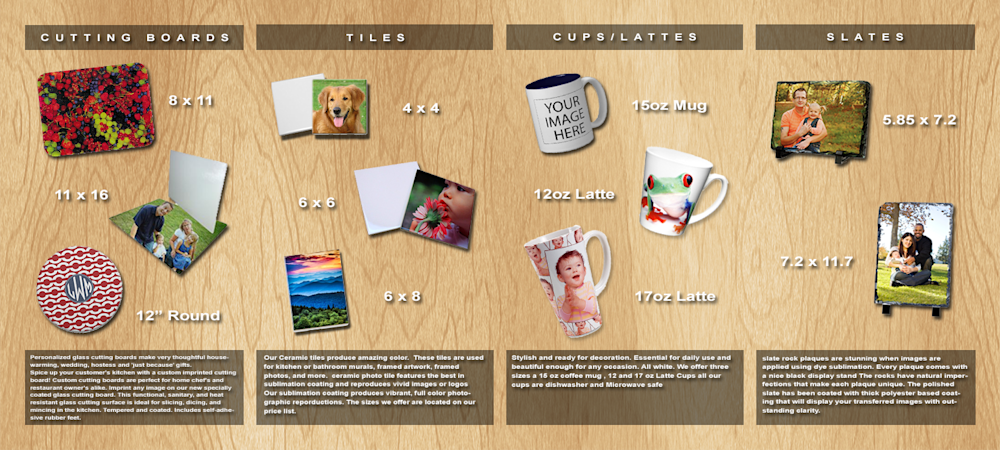 In the event you opt the 100% cotton fabric for the dye sublimation printing then it would not have the ability to hold the ink for a lengthy time and don't open the pores when it has been compressed under heat. Even other variety of material has been pre-treated with the polymeric coating which include coffee mugs. Dye sublimation ink does not operate around the dark surfaces as well as pure white colour is also not a fantastic choose this sort of printing. The most beneficial base colour is off-white if you need to obtain bright and sharp colour impact.
Through the printing process the paper has been transferred by heat and pressure to mugs, coasters, mouse pads, polyester fabrics etc. This sort of printing has been incredibly significantly efficient within the advertising or promotion industry. You could print big fabric banners for advertising the brand of your business and in some cases market your brands through image printed t-shirts. This is the most hassle-free and expense powerful mode of printing.