Wearing Tights , The Trend of Exercising | Getwin Industrial Co.,Ltd
Why More and More People Wear Tights When Exercising?
In the growth of fitness awareness, people spend more and more time in exercising, and the tights become very common. People who like exercising will always prepare several sets of tights at home.Why the tights are essential for exercising nowadays?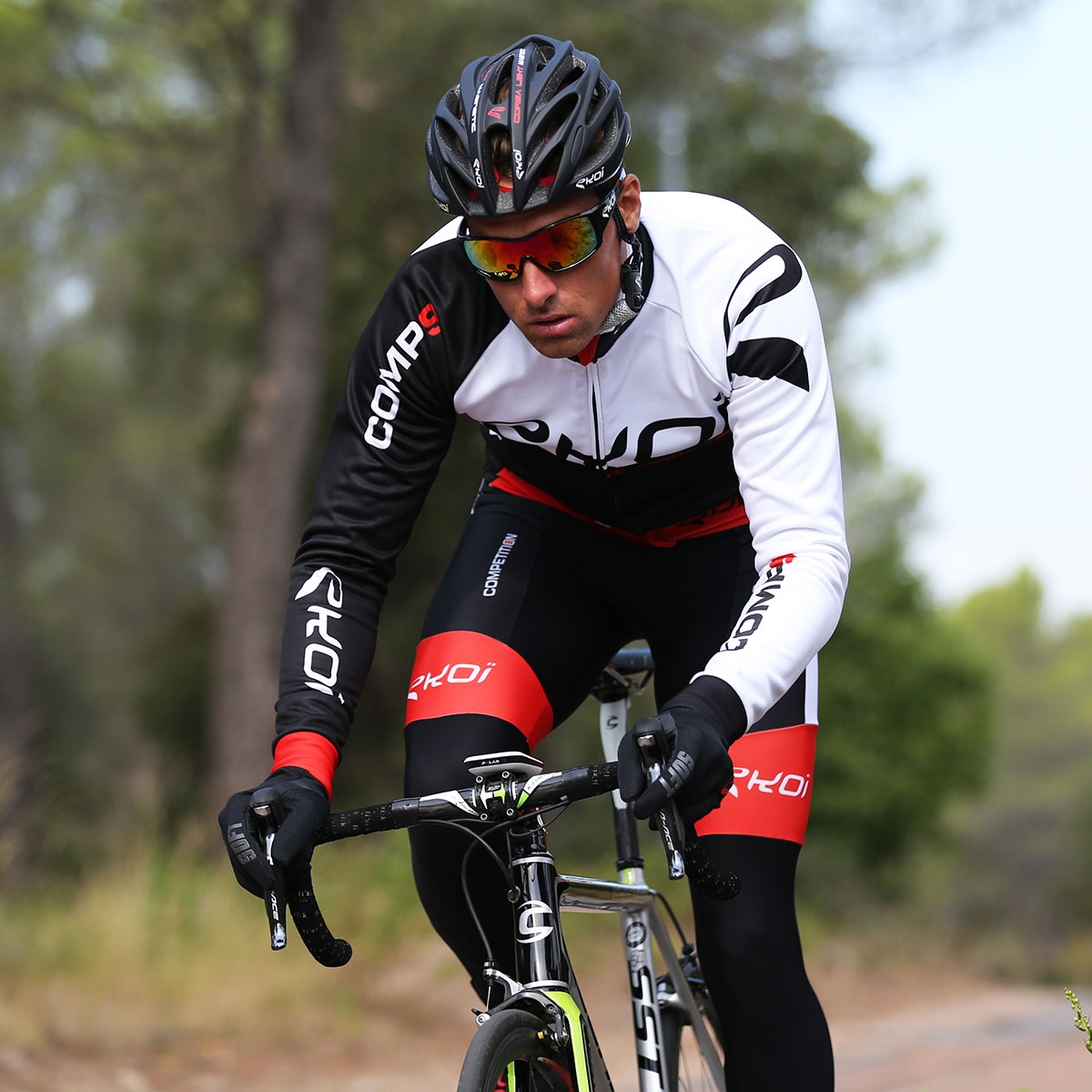 We generally believe that there are 4 main advantages of wearing a tight when exercising:
1. Accelerate blood circulation and lactate metabolism, reduce lactic acid accumulation
2. Accelerate the process of cooling and perspiration to maintain body temperature
3. Increase the body sensation of muscle movement
4. Reduces the risk of soft tissue vibration and injury
  According to the science, wearing a tight can making exercise less tiring obviously. This means the tights can promote your exercise endurance in fitness training, no matter you are doing the aerobic exercise (running, cycling...), or the strength training. And some people thing wearing tights are harmful for the fat person, this is completely wrong,the tights will also protect the fat people from injury.                                                                                        
  There are too many beautiful tights on the market, and you can customize your tights with the patterns you like. How to make such a tights? The sublimation printing can give you the answer.
  But what i want to see is that if you want to sublimation printing on the tights, the sublimation paper you use should be the sticky sublimation paper. Because tacky sublimation paper is one type of sublimation paper with a tackified coating. The tackified coating will be activated by heat. After the tackified coating is activated, it will adhere to the textile very firmly, so after the transfer is finished and when you lift the press up, the paper will still firmly adhere to the textile, it prevents the paper and textile from moving, the ghosting will not occur. The sticky sublimation paper are designed for stretch fabric.
  If you don't have tights for exercising, then you should start to buy one.

Website: www.ink-sublimation.com
E-mail: sales@ink-sublimation.com
Whatsapp: +86 18105155024
Follow us: