Why Choose Our 1.6m UV Roll To Roll And Faltbed All-In-One Printer?
Why Choose Our 1.6m UV Roll to Roll and Flatbed All-In-One Printer?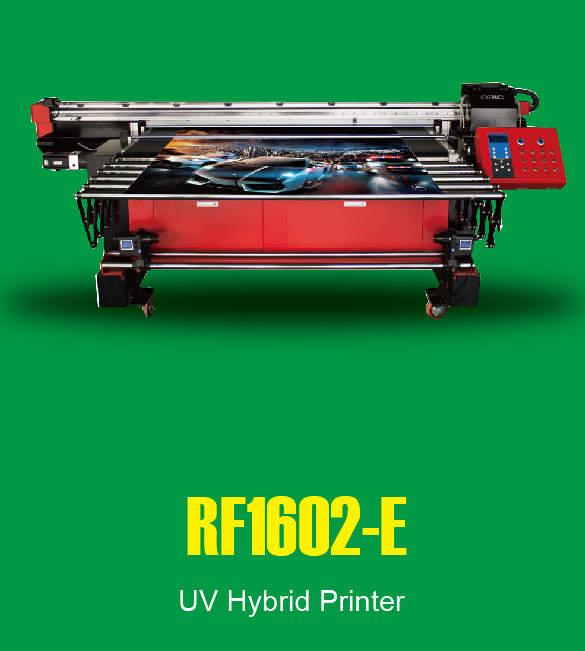 Advantages in Advertisement & Sign Industry
1. Directly printing on flat substrates avoids blistering, degumming, shrink and bleeding problems in the out of date paste technology.
Media: KT board, PVC board, Acrylic Board, Plank and etc.
2. Innovative and extensive applications in decoration media makes cultural and decorative advertisement.
Media: Leather, Cotton/Linen, Wallpaper, Fireproof Plate, Aluminum-plastic Panel, Mable, Glass, Tile and etc.
3. Stable white ink solution enables bright printing on dark & transparent media.
Media: Black Aluminum-plastic Panel, Transparent Acrylic, Glass, PET, PVC and etc.
4. Fast ink curing technology ensures quality performance of high saturability.
Media: Inner Lamp Cloth, PVC, Mantle and etc.
Advantages in Equipment Market
1. Professional solutions makes bright color expression.
2. White Ink Recycle patent enables stable printing white color.
3. Cold light LED curing with tiny temperature variation ensures high printing quality.
4. Combined belt & flatbed media feeding system is competent to print both roll and flat media.
5. Adjustable head height, laser positioning system and movable printing platform result in high-efficiency printing jobs regardless of standard or nonstandard, batch or single unit.
6. Folding support frame saves space and cost as well.
7. Stable printing technology and ink supply system saves maintenance cost also.
Website: www.ink-sublimation.com
E-mail: sales@ink-sublimation.com
Whatsapp: +86 18105155024