Epson F2000 Direct-To-Garment Printer, More Than You Think
Epson F2000 Direct-To-Garment Printer, More Than You Think
Print vibrant full color designs in one step with the Epson® SureColor® F2000 series DTG printer. Every aspect of these printers, from the printer mechanism to the ink delivery system, was built to deliver industrial-level production speeds, image quality, and reliability which is redefining direct-to-garment (DTG) imaging.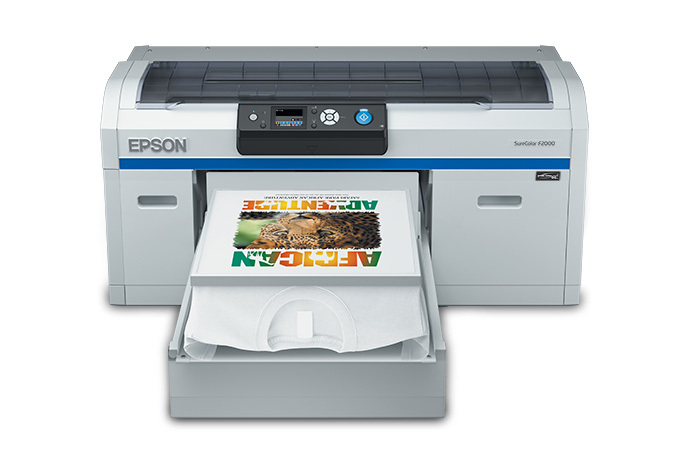 Overview
1. Revolutionary EPSON PrecisionCore® TFP® Print Head — for extreme print quality and production speeds
2. Maximum resolution of 1440 x 720
3. Large garment imaging area up to 16" x 20"
4. New pigment ink technology — for cellulose-based garment imaging developed internally by Epson
5. Compatible — with both 100% cotton or cotton synthetic blends to 50/50
6. Co-developed with the new print head technology — to improve overall reliability
Specifications:
1. Printing Technology:
Advanced PrecisionCore TFP Print Head
Epson UltraChrome DG Ink
2. Maximum Print Resolution:
Up to 1440x720 dpi for Color Ink
3. Nozzle Configuration:
8 Channels of 360 Nozzles
6 Ink Cartridge BaysA
    4. Replacement Ink:
Black Cartridge (600 ml): T725100
Cyan Cartridge (600 ml): T725200
Magenta Cartridge (600 ml): T725300
Yellow Cartridge (600 ml): T725400
    5. Operating Systems:
Windows 10, Windows 8, Windows 7,
Apple® MacOS® 10.12, OS X 10.11, 10.10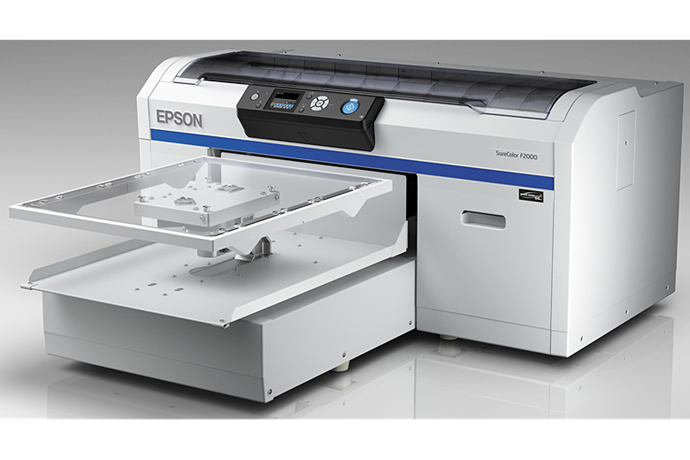 What's in the box?
1. SureColor F2000 Printer
2. Medium Platen (14" x 16")
3. Installation Ink Set (250 ml Cartridges)
4. SCF2000SE:C,C,M,M,Y,K
5. AC Power cable
6. Ink Bottle and Tubing
7. Head Cleaning Kit (Gloves, Cleaning Sticks, Ink Cleaner, Cup)
If you want to print with a high quality DTG printer, then Epson F2000 is really a good choice for you.
Website: www.ink-sublimation.com
E-mail: sales@ink-sublimation.com
Whatsapp: +86 18105155024
Follow us: