What Advantages of Sublimation Printing on Sublimation Transfer Paper
                          What Advantages of Sublimation Printing on Sublimation Transfer Paper

      Sublimation is a printing process that uses a chemical reaction to transfer an image from paper to
fabric or another medium.

      Printing on sublimation transfer paper (do not forget that you have to print in mirror mode J),
transfer on polyester using calender or heat press, the temperature must be set around 200° C, the
time from 30 to 60 seconds.

    1) Printing on paper - you can virtually use any commercially available plotters that can print with
sublimation inks (water based inks). You must be particularly careful before rewinding because the
paper and inks must be perfectly dry to prevent marking and replication. When printing at high print
speeds, it is difficult to achieve perfect drying before rewinding because with more speed you have
less time to dry. In a production plant dedicated to sublimation it is quite common to see lots of fans in
front of the rewinding paper to speed the drying process;

    2) With careful management of profiles you can get details very sharp and very "dry" lines;

    3) Generally standard polyester can be used without having to buy fabric that has been specially
treated for direct digital printing;

    4) A single big calender can generally handle more plotters, Calenders of good quality can transfer
at high speeds (depends on the time of contact, which is generally between 30 and 60 seconds) even
100 or 200 meters per hour. It is obvious that if you use plotter printing at 30 sqm/h a single calender
can support 3 plotters allowing the investment of calender to be shared across several plotters. This
rule is valid only when using a plotter with "slow" print speeds. When printing at 70/80/100 sqm/h this
speed is very close to the that of the calender;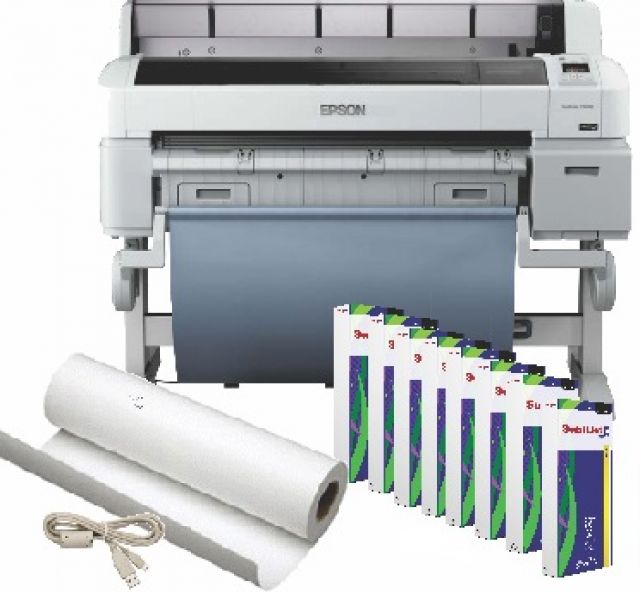 5) This technology is used primarily for the sublimation sportswear printing market. After printing it
is much easier to cut the printer paper than to cut the fabric on printer. Direct printing can offer a better
penetration of ink in the media but the benefit cannot overcome the difficulties of the subsequent
cutting;

    6) You do not need to wash the final output (if it has been properly fixed).