How To Use Reactive Ink From Fabric To Output?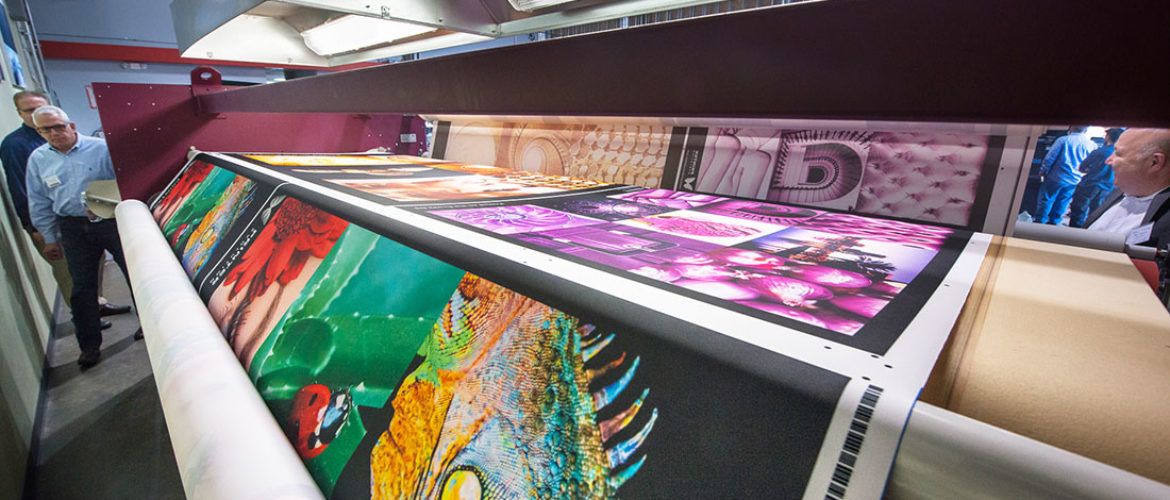 For many in the industry, "dye sublimation" is synonymous with digital textile printing, but in reality sublimation is just one of several processes that can be used. Theoretically any large format printer that can print on fabric can be called a fabric printer, but for the purposes of this blog we are speaking only about true digital textile printers that are engineered to bond or infuse ink into fabric rather than technologies such as latex or UV that lay ink on top of the surface of fabric. All of the inks we refer to utilize water-soluble dyes, today we talk about reactive ink. 
Reactive ink contains dyes that create chemical bonds with cellulose when applied to pretreated fabric and then fixated. Reactive inks are best used for printing onto plant derived and cellulosic fabrics, such as cotton, linen, rayon, nylon, hemp or jute.They are called reactive inks since they react with the fabric and the chemicals of the pre-treatment, to create a bond between the dye of the inks and the fabric. Reactive inks are not just lying on top of the fabric; they penetrate it and form a bond with it.
Some of the pros of using reactive inks are:
Color brightness

Wash fastness 
WORKFLOW FOR REACTIVE INKS:The workflow for reactive inks is one of the most complex for printing textiles digitally; to make it easier to understand, here is the reactive ink workflow in a nutshell:
1. Pre-treatment: fabrics need to be pre-treated before printing, you can buy pre-treated fabrics that are ready to print or you can pre-treat them yourself if you have the equipment. 
2. Choosing the fabric: choose the fabric you want to print, many inexpensive pre-treated fabrics are available in the market nowadays. Load the media roll into the digital printer. 
3. Print: printing is done directly onto the fabric.
4. Steam: you can do in-line steaming if you have the space or you can roll-up the media and then steam it; either way, steaming needs to be hot, to fix the color so it does not fade.
5. Wash: this requires three steps, for the first wash you use cold water, for the second wash you use hot water and for the third wash you use cold water one more time. This helps to eliminate the pre-treatment residue and the unfixed dyes.
6. Rinse: this step is only necessary if fabrics are to be worn, otherwise you can skip it altogether. Rinse the fabric with surfactant or mild reductive washing for neutralizing the surface.
7. Dry: the final step is drying the fabric.